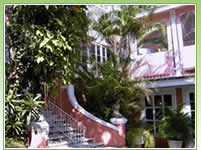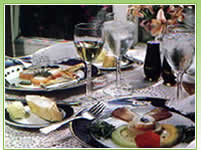 The GrayCliff Experience (Exclusive)
It's a short uphill walk from the cruise pier or a short taxi ride. But whichever way you choose to arrive at Graycliff, upon your entrance to the grounds, you will be greeted and taken on a tour of the property. That tour includes a visit to the Wine Cellar, the largest in the Caribbean, where you will view the 175,000 bottles personally collected by Paolo Garzaroli, an expert sommelier and son of the owner.

Lunch will be served in one of the lovely dining rooms and will be accompanied by a delicious punch or glass of wine, although not from the vintage worth $5000.00 per bottle!

A visit to the small tobacco factory attached to the hotel will be the crowning glory to the day. The 14 torcedores rolling these perfect cigars were selected by Avelino Lara, the man who was the man behind the Cohibas cigar in Cuba. Today, Lara is happily retired and has opened his own little tobacco factory next to the hotel. Cigars will be available for purchase and legally brought into the U.S. but you will also be able to relax in their smoking lounge or the new outdoor patio with a cigar included in your tour.
Days of Operation
Monday-Friday, Departure Time 11:30 am (3 hrs)
Taxi Instructions
Taxi and Transfers Required - Specific pick up or taxi instructions will appear on your voucher after you purchase your trip.
Restrictions
This tour is offered between the hours of 11:00am and 2:30pm Monday through Friday. It is not available on Public Holidays.