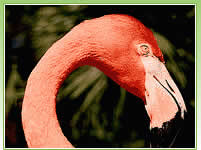 (Group Trip) Private Nassau City Tour in Nassau, Bahamas
Your tour will begin at the point of your pickup as the spot itself has historic significance. Among the sights you will see here are Rawson Square, House of Assembly and the Senate. Onto the Government House, home of the Governor-General, with the statue of Christopher Columbus at the top of George Street.

You will pass the site of Fort Nassau, which is now the Hilton British Colonial Hotel as you travel along the coastline and the famous Cable Beach first stopping at Fort Charlotte. This fort was built by Lord Dunmore in 1787 and here you will be able to tour the facility, including the dungeons.

Your travel continues through the lovely residential area called Skyline Drive and passed the many hotels lining Cable Beach. You will take a drive through the native section of Nassau and then visit Fort Fincastle and Queen's Castle, where those interested can walk down the famous 66 steps. We will pick you up at the bottom!

Those who choose to will have the opportunity to visit Ardastra Gardens. This beautiful 6-acre botanical garden and zoo has displayed indigenous flora and fauna and allows you to feed the parrots. We will deliver you to the Ardastra Gardens in time to participate in the feeding and also to witness the famous Marching Flamingoes, who are trained to move at the sound of a whistle.

On your return, you will travel east just a bit to see Fort Montagu and Montagu Beach. You may be dropped off at Atlantis on Paradise Island, and your return will be on your own, or you will be returned to the cruiseship pier.
Days of Operation
Mon-Sun, Depature Times: 09:00 am (3 hrs), 1:00 pm (3 hrs)
No Taxi Required
No Taxi Required - Specific pick up or taxi instructions will appear on your voucher after you purchase your trip.
Special Instructions
You should wear comfortable shoes, although you will not be walking a great deal. Bring your camera with lots of film
Restrictions
There is a minimum of 10 people needed to operate this tour.