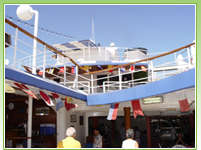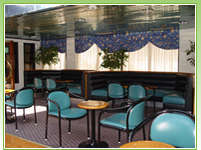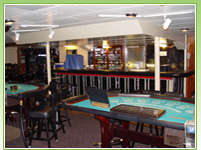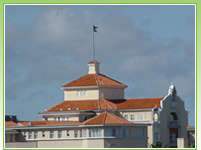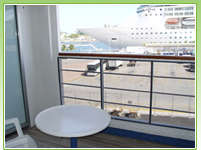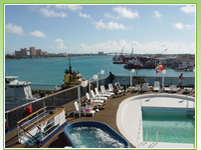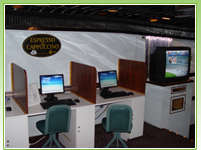 Questions
What time do I need to be at the port?
Passengers should be at the port between 1:00 pm -2:30pm.
What are the required travel documents?
Passengers may bring the following: Photo ID, Birth Certificates, Valid Passport, Visa, Residents card. Note: All U.S Citizens will require a Passport in 2008.
Are there any additional costs?
There will be a $20.00 fuel charge and a $19.50 gratuity charge per passenger on the day of sail.
What activities are there on the ship?
Passengers have acess to the pool, casino, child's program with activies, live entertainment on the ship and much more.
How much is parking at port?
Parking at the port is $12.00 per day.
How long can I stay on the island?
Passenger's may extend their visit to as many days as desired, for more information ask one of our agents for more details.
What is the age for drinking alcohol?
Passengers over the age of 18 may drink on the ship when in international waters, also on the Island. (Photo ID is required.) The legal age for drinking in the US is 21 years old.
What type of clothing should I pack?
This cruise is for casual clothes: Shorts, sandals, hats, and swim wear is acceptable. However, on the return cruise there will be a formal dinner: shorts, sandals, and hats are not permitted in the dining area.
When will my credit card to be charged for my tip?
Your credit card will be charged on the day of making the reservation with an agent.
Still have questions?
If you can't find an answer on your question in this guide or want more information about what we offer feel free to call our agents. We are here to help and are willing to answer any questions you may have. Get in touch with us via phone at (954) 969-0069.